Interview with Mrs. Julie Basquin, Head of Communications at Museums of European and Mediterranean Civilizations
At the very beginning, Mucem was not welcomed in Marseille. The museum faced a great challenge from the start since there was no support from the locals. Mrs. Julie explained the power that lies in communications to make citizens accept the role of Mucem and lead the museum to be the voice of citizens… And vice versa!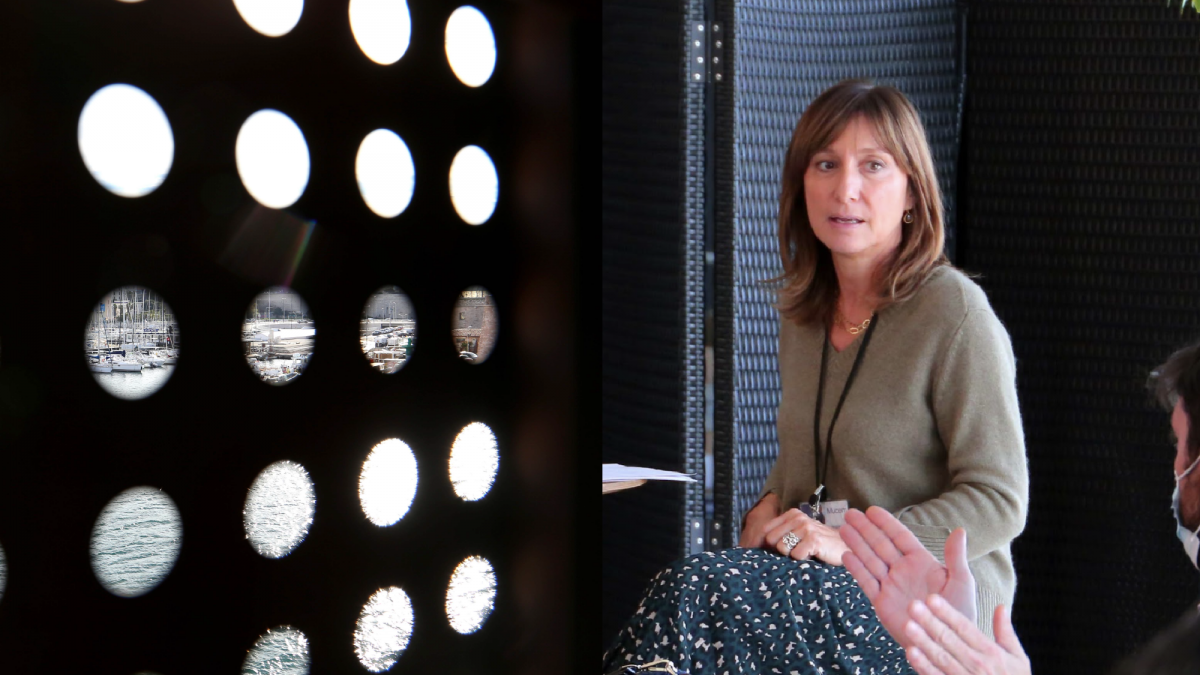 ---
1. When Mucem was introduced in 2013, it wasn't initially accepted by the community, requiring prejudice to be overcome. How does an institution concour stigma and attract an audience through communications?
Before its opening, it was not clear to the community what Mucem would be. Local audiences were skeptical about the project.
We started to communicate about Mucem much in advance and before the opening, with exhibitions all ready in 2011; communication campaigns with an impertinent message (e.g.: " In June 2013, a museum? What I see now is a worksite".) The Mucem was supposed to be inaugurated on January 13, as the building process was late. We actually used it as a communication opportunity – We had a teaser campaign on January 13, explaining that we will open the site just for two days (before the grand opening in June). People were able to see the building, the garden, and the architecture. It worked really well.
From June 2013, and the official opening, all our communication strategies have been based on positioning Mucem as a cultural agora, a place to spend time and stay. The challenge was to use agile and clever communication ways to promote a news space.
---
2. Mucem wasn't only later accepted by the local community but became an integral part of everyday life in Marseille. How can a cultural institution integrate its community into its development, making it part of the institution itself?
Today Mucem is a keystone in the city and in the local community. Primarily because it is a source of pride for the citizens of the city. It's a unique, beautiful site, with a high quality international leveled programm. All our cultural content is publicly based on an internal process in which we are going to question whether or not it's gonna "work". We also have an "audience committee" in which we present our ideas for the coming cultural program. We take into account this committee in the decision-making.
Also, all our cultural formats (exhibitions, cultural activities) is also co-produced, co-curated, co-organised, and co-shaped either with local communities (NGO or social center) but also cultural festivals, artists, and of course, national or international cultural institutions.
---
3. With the evident disinterest in culture (and cultural institutions) among the younger generations, how can institutions attract and engage youth through their strategies?
It is true that museums have an average age rather high. Nevertheless, post covid Mucem has an average age seven years younger than in 2019: from 46 to 39 years old. It shows that museums and physical experience are still pretty valid!
Therefore, disinterest sounds too strong to me. It is just that each generation has its own cultural habits and practices. Some are more interested or comfortable with media, concerts, or exhibitions. Cultural institutions have to question these formats and not stick to one. At Mucem we do organise exhibitions but have also lots of cultural programs: performances, lectures, concerts, happenings and workshops classes that can reach a wide range of audiences.
Dear Julia, this was really interesting and unexpected to hear. We wish you more exciting challenges and successful results.