Interview with mentor Adela Zejnilović
She multitasks, always brings her notebook of wise thoughts and tight deadlines, and talks fast to get everywhere on time. She is a graphic designer, a Montenegrin, an educator, a professor at the Faculty of Fine arts Cetinje, and a mentor of the Artistic Colony Danilovgrad institution – Adela Zejnilović.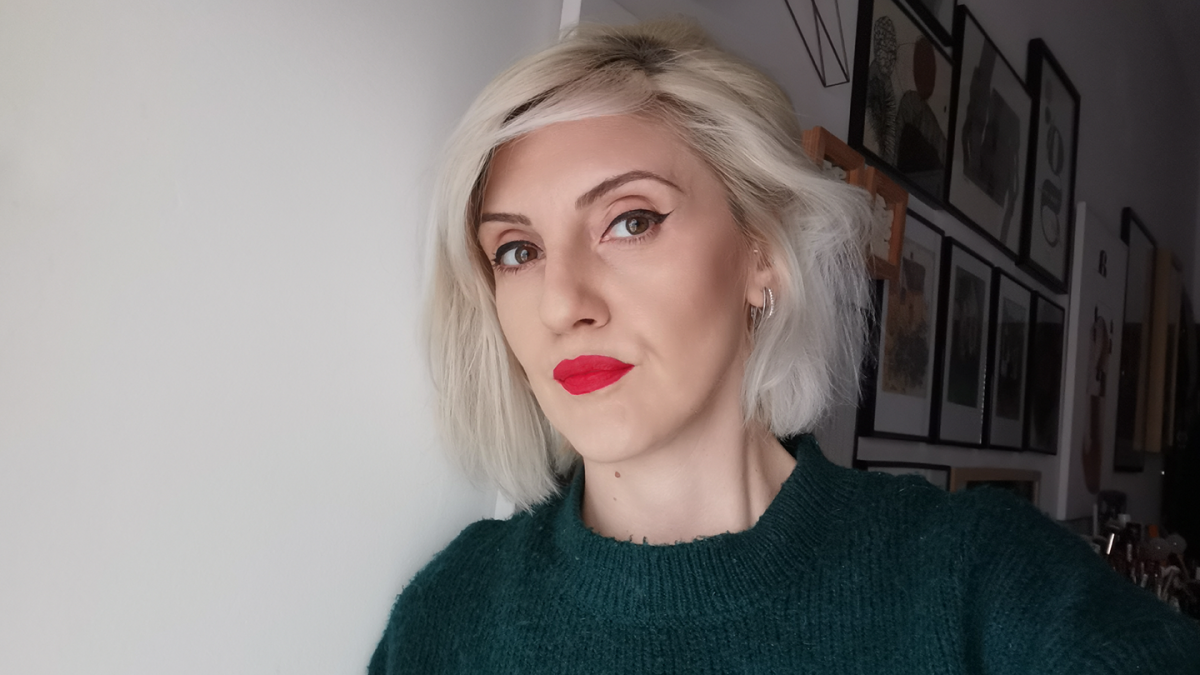 Good day Adela, and welcome to the interview column. We really appreciate finding the time to answer our questions. Accordingly, let's start this talk by asking how much ReCulture is actually a part of your daily activities?
Good afternoon to you too, thanks for the invitation!ReCulture and project-related activities are part of my every workday. From session to session, we've spontaneously established a dynamic in the team to exchange a lot of ideas and solutions through messages. I do not prefer to say that the project is demanding, just that we do a serious job here 🙂
---
The first phase of work on identity was recently completed. What is the atmosphere in the team about that?
I can proudly say that the team is satisfied with the solution we shaped.
---
How would you characterize the new identity of UKD that was developed as part of the ReCulture project? How does it differ from the previous one and what does it bring to the presentation of this institution?
The previous identity was created a long time ago. It had a lot of design problems and was visually undefined. The very first and only one visual identity was designed only at the level of the sign which was a vectorized image of the building with an inconsistent print and there was no system to define its application.
We wanted to create a modern visual identity that clearly transposes the institution's activities and mission, and that in its simplicity and visual consistency will last for a long time.
---
What is the designer's progress so far compared to the starting point of the work? In which segments is the progress most noticeable?
Designers had no previous experience on these types of projects or branding projects of this scope, so compared to initial meetings and meetings, they are more confident, articulate creative ideas more clearly, while possible solutions are faster to bring to life.
---
What are the advantages and what are the challenges of organizing a team whose members do not live in the same country?
Teamwork always presents a kind of challenge, whether they live in the same country or communicate online. Considering that the very beginning of the project was during the pandemic period and we were tied to online communication tools, this geographical dislocation did not impose itself as a problem. Different experiences and knowledge always bring new energy and we come up with exciting solutions.
---
Would you mind sharing what has been the most challenging thing for you so far in working with young designers within this project?
Maintain operating temperature…
---
What characterizes your team?
Individuality and wit.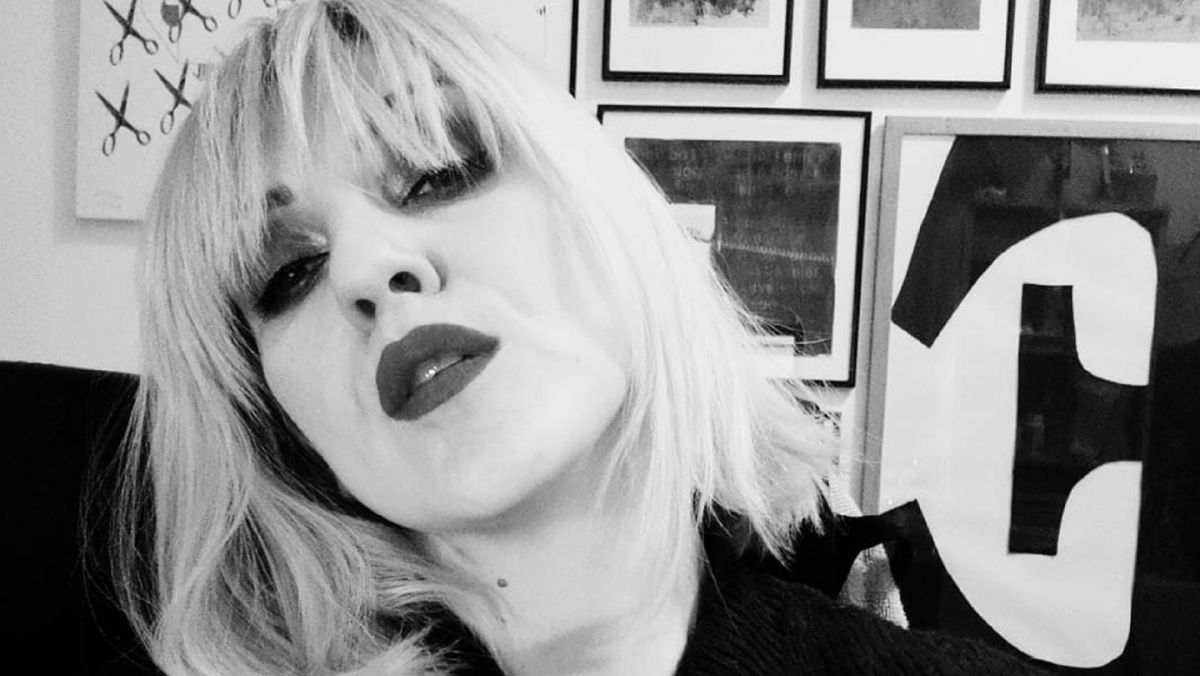 What would you highlight as the most challenging part of working with CS institution ACD from the point of view of a local mentor?
Institutions have their own rhythm of work and way of implementing activities. Due to the needs of the project, it is necessary to gain a better knowledge of their functioning, and to know when to ask for more for the sake of a better result.
---
Will you be able to complete the work on the rebranding of the institution in the 21 months it takes to work with the designers?
We are doing our best to realize the obligations stipulated in the mentoring plan. Rebranding is a complex design process that includes several stages and involves a lot of work. Therefore it requires a certain amount of time for quality implementation.
---
Share with us your observations and tips when it comes to design as a craft? How to deal with design in the right way?
I don't know if I have the right advice and if there is a correct way to do design. This discipline requires a lot of thought and research with constant upgrading of knowledge. What is essential for me is that you love design, that you are endlessly curious, that you love what you do. With this golden rule, every next step in front of you will not be an obstacle to overcome, but a pleasure in adopting something new.
---
Can we then say that participating in short-term or long-term competitions is a desirable experience in honing knowledge?
Absolutely! I think that participating in contests, whether short-term or long-term, is always a good idea. You test your existing knowledge and skills, and the work process itself additionally develops creativity and leads you to some new knowledge.
---
What made the applications of Julia and Snežana stand out among the large number of applications received?
Julija and Snežana stood out with their good presentation of their work. By choosing the most representative projects, they showed that they know how to clearly articulate their previous experiences, knowledge and skills and show a clear purpose of the portfolio and the ability to be successful participants in such a project.
---
What little or big joys does this project bring to you personally?
Since this is the first time I am part of a project like this, I am very pleased that I had the opportunity to get to know my colleagues from the region, great creative people, as well as the candidates, observe their way of working, learn and share my experiences.
---
Your first association with ACD is…?
Stone.
---
Your first association with the ReCulture project is…?
Zoom meetings and deadlines.
---
Thank you so much for sharing your professional thoughts and insight on the ReCulture project as a mentor, Adela! We wish you a lot of joy and awesome results with your girl design team! 🙂